In order to help new Q4OS users (or new Linux users) get acquainted with Q4OS and do the little things to get their new install just right, how difficult would it be to have the Q4OS Setup Guide added to TDE's Help Center?  What I'm referring to is the Q4OS guide, found here.
Although I do have the page bookmarked in my browser, some people may not think of looking for it on the Q4OS webpage.  I know one of the first places I looked for help, when I moved to Q4OS, was in the Help section, with that great big Life Preserver icon looking back at me.  If it's not too difficult to add in some HTML there, I thought it might be helpful for new adopters.
Just squeeze it right in here....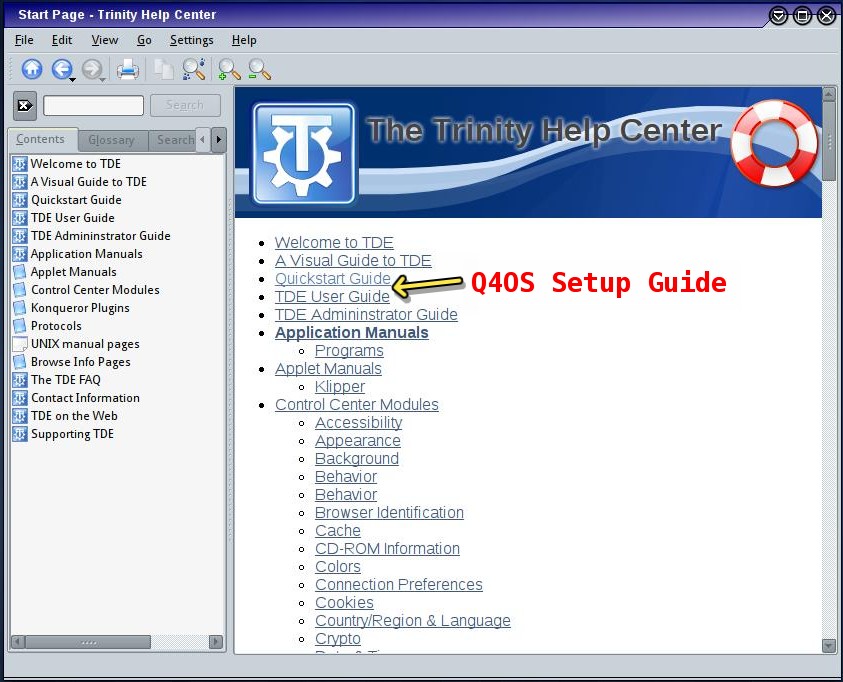 ---
Why do I like using TDE so much?  It follows my philosophy of, "If it ain't broke, don't fix it!"