Severus wrote:
One small complaint, the default file copy GUI is absolute junk; garbage; it basically pretended it copied everything, but copied almost nothing.
Hey, it's great to hear that you enjoy Q4OS so much!  It really is an excellent OS and it's been my OS for several years now.  I've tried a few other Linux distributions, from time to time, but I've never made it past a simple test drive on a live USB with them.  They're just not the same as Q4OS is for me.
Just out of curiosity, if it is Konqueror that you're referring to in your comment, could you elaborate more on your experience with it?  Maybe it's just because I've been using it for so many years now it's just second nature to me, but I've never experienced the pretending of copying files, as you have.
What I like so much about Konqueror is that it's so customizable to your needs.  You can set it up just the way you like it, using split views and multiple tabs, and then save the setup as a "profile".  Then, when you want to go back to a particular setup, you just reload that particular profile.  And within every tab, you can customize an entirely new layout.  I always thought it was a pretty powerful tool.
Again, my preference for Konqueror (before the Plasma days anyways) is probably just because I've used it for so long. LOL!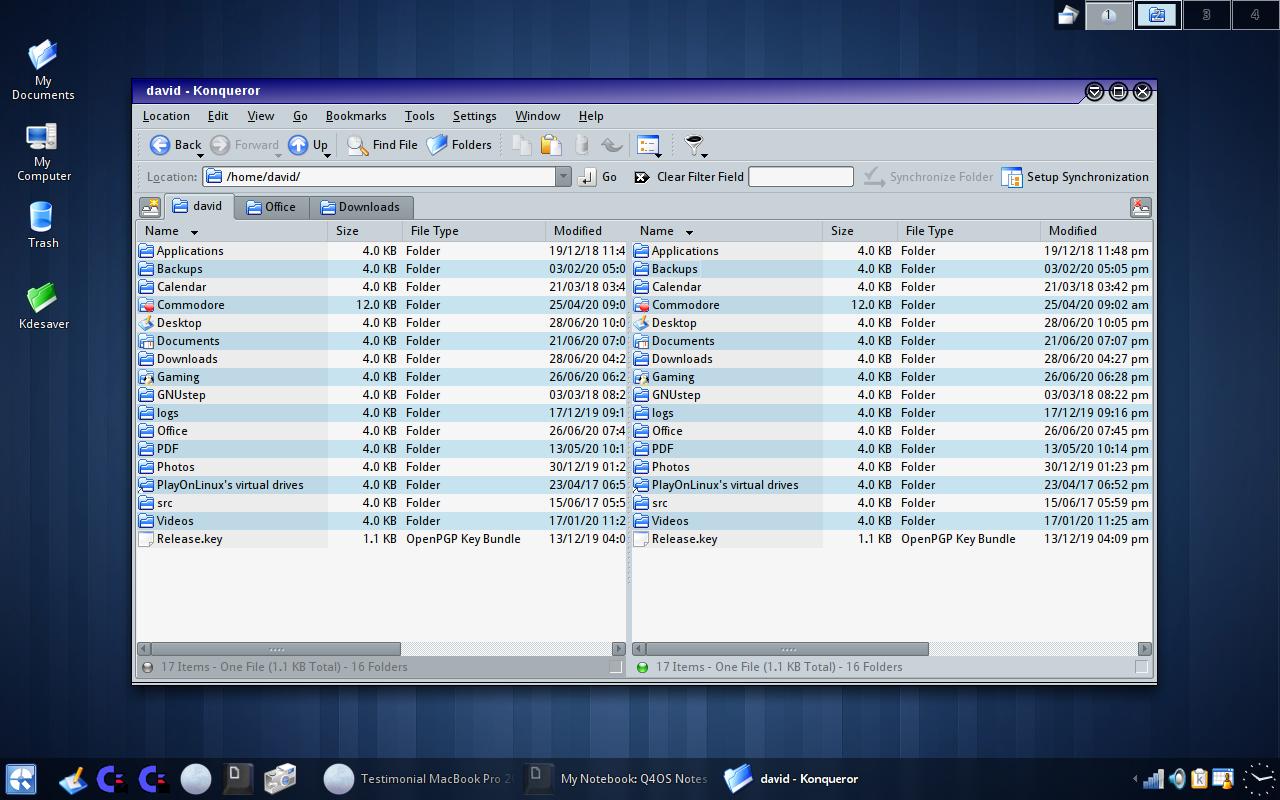 ---
Why do I like using TDE so much?  It follows my philosophy of, "If it ain't broke, don't fix it!"