q4osteam wrote:
@Tolkem
Yes, that should work, although you can expect some possible glitches, it's a testing compilation at the moment. Testing and reporting would be appreciated.
I installed MX-Tools in my Q4OS VM with TDE, and I have a few observations to share:
1. Though I didn't entirely try the snapshot feature, I launched and played a bit with it, and there's a couple of things that I wonder about it. for instance, in the Type of snapshot button, when selecting Reset accounts it mentions that "this options will reset "demo" and "root" passwords to MX Linux defaults"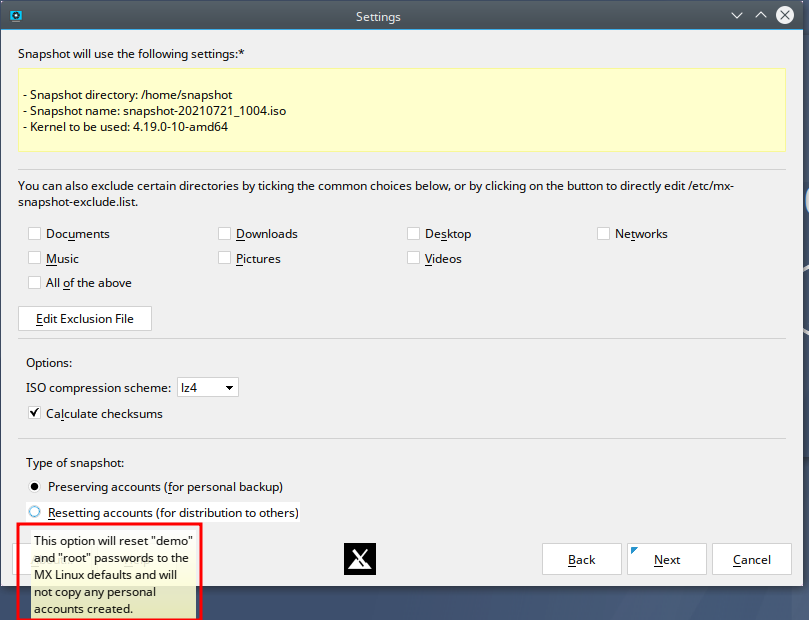 This might or might not be a serious thing, but still, it would be nice to know exactly how that will work. I will make a snapshot as soon as I can and will report back.
2. The apt notifier doesn't work, it does start and notifies about new updates being available, but it doesn't install them. Also, since Q4OS already has its own notifier tool called update manager, that actually works, and which can be installed from q4os-sw, this one seems to be a bit redundant.
3. The MXPI(MX package installer)works just fine, as expected. I successfully updated inxi with buster-backports version.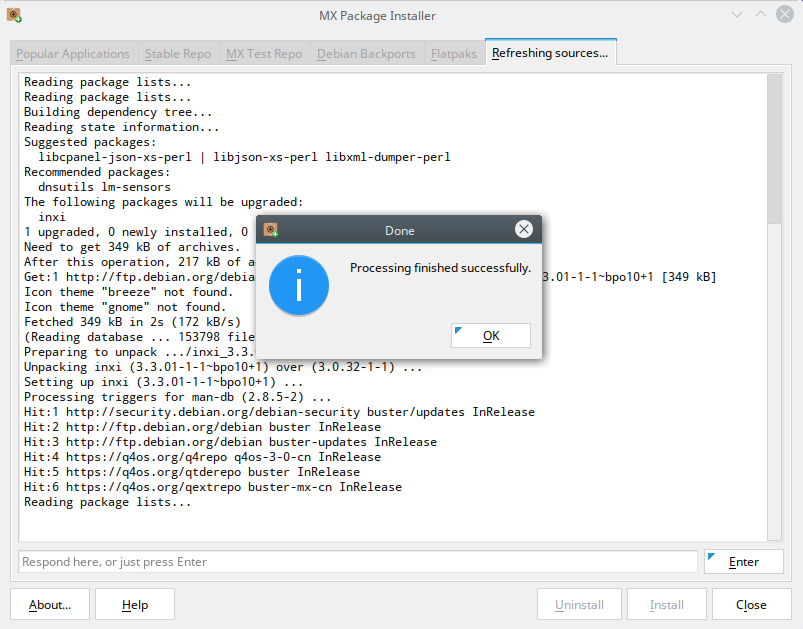 4. The quick system info works fine too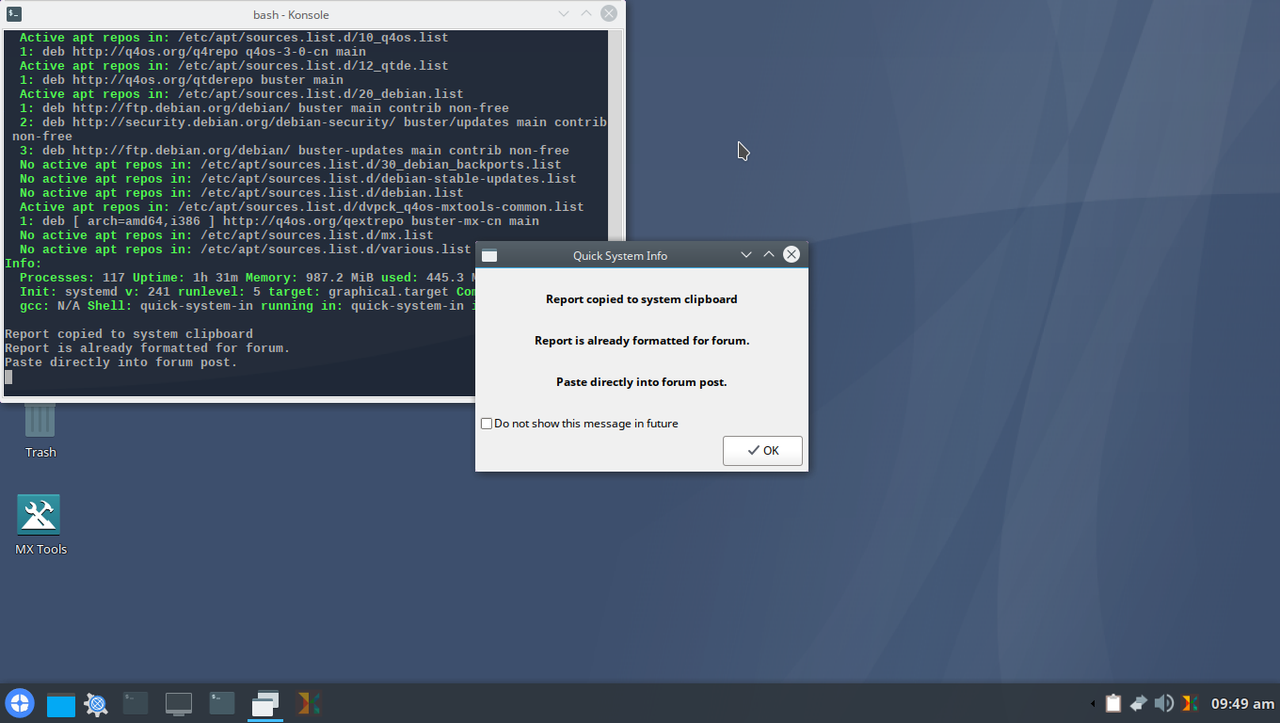 That's it for now. I will keep playing and testing and will report back my findings.